We always talk about the British weather don't we? It's always so predictably unpredictable. In the summertime we so look forward to some sunshine and when we finally get a few days of warm sunny weather, it really does lift our spirits. Sunny days for us are really special and we try and make the most of them. That's why for instance we buy more convertible cars than any of our European countries!

This sunny optimism also reflects in our summer fashion. We definitely love to go lighter and brighter and the latest fashion trend of bright colours suits us perfectly. Especially now when holidays to far off destinations are very much restricted because of Covid, as this allows us to capture some of that holiday spirit by choosing an accessory that is say bright yellow, orange, red or even turquoise.

Our summer collection includes some really hot coloured leather bags and backpacks from exclusive Italian designers. Each bag is beautifully handcrafted by a skilled artisan using high quality leathers and many are created with sustainable vegetable tanned leather. By just adding a pop of colour with an accessory to any of your last summers outfits means you can be bang on trend without having to buy a whole new wardrobe.

To give you a flavour of what's included in our range, here are my top three picks listed below in sumptuous coloured leather that are from Italian design brands Pratesi, Terrida and The Dust Company.

My first choice is a bag by Pratesi who are based in Tuscany, the heart of leather production. This brand has an interesting heritage as they started life working on film sets producing the costumes and accessories for hollywood blockbusters such as Quo Vardis post 2nd World War. This family run business are now known worldwide for their beautiful stylish handbags, briefcases and wallets using leathers that they tan themselves. The classic and very stylish fuchsia pink Anna Marie is my first choice. This top handled grab bag comes complete with a handy internal LED light so you'll never lose your keys in the bottom of the bag again. It is available in small or medium sizes and comes in a range of vibrant colours from emerald green, electric blue to mustard yellow. The polished leather makes the colour just pop and zing.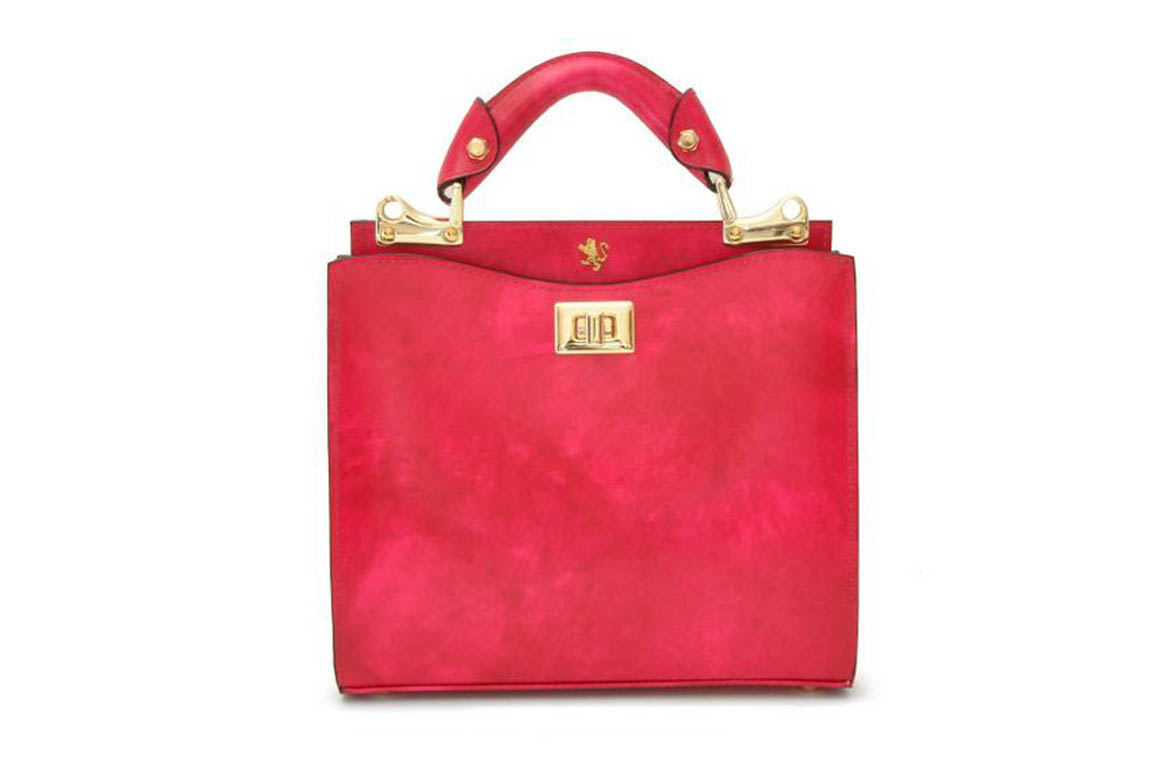 My second choice is this fabulous grab bag by Terrida who are based in Venice. Made with vegetable tanned soft grained leather and is available in many colours but favourite is the orange with contrast blue lining. The flap secures with a gold coloured swivel button closure, there is a handy zip pocket on the reverse and the bag comes complete with an adjustable leather strap. To off set this sumptuous bag there is a gorgeous multi-coloured murano glass fob on the end of a gold coloured chain. To be honest with you, I could have chosen any one of a number of colourful pieces from this family run brand.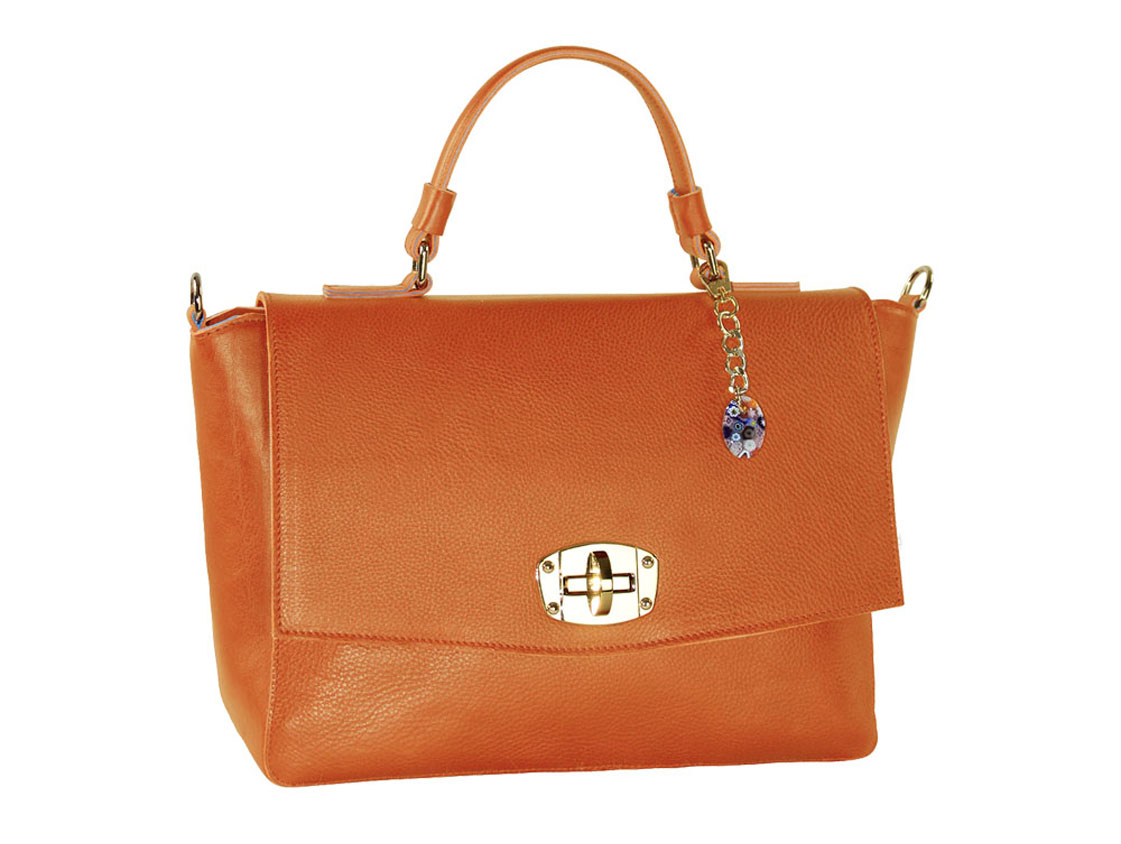 Last but not least is a piece from our latest brand, The Dust Company who are based in Umbria. Their ethos is to produce beautiful things and their retro, vintage style embraces old traditional methods of production with the best leathers and hardware. My choice from The Dust Company is the Capri unisex backpack in a bright blue leather. Perfect for travel and your adventures or commuting to work. Elegant simple lines with luxury hardware, handcrafted to last and get more beautiful as it ages.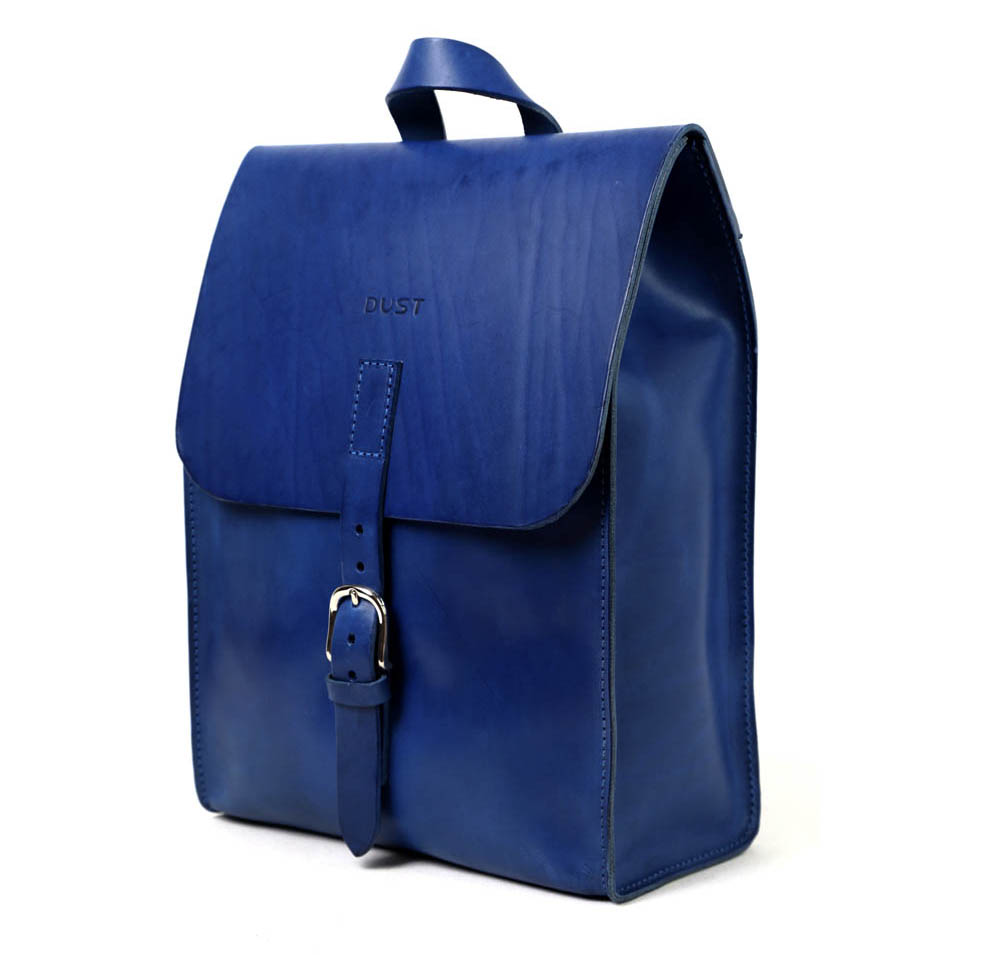 This is just a small selection of what is available so why not browse through our collection and add a little much needed sunshine to your outfit.