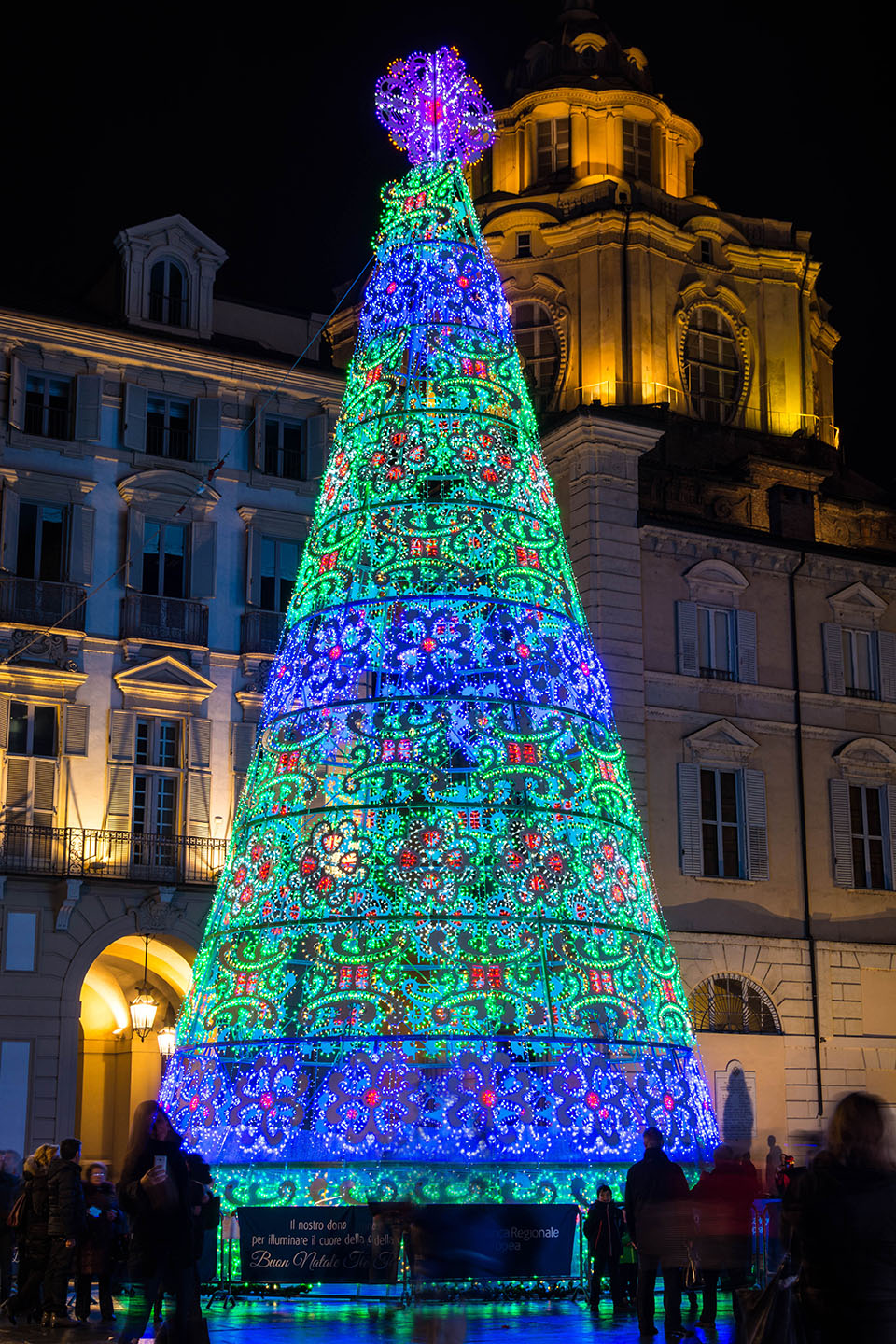 Let's face it, there is never a bad time to go to Italy. I mean pick a city, any city and you'll be enchanted by its history, architecture, character and overall charm whatever season it is. Most people go to Italy in the spring, summer and autumn months, however, a visit to Italy on the lead up to Christmas can be absolutely magical. If anyone knows how to do Christmas well, it's the Italians.

The weather in December can be a bit mixed. Italy can have its fair share of snow, especially in the more mountainous regions such as Milan or Turin which are situated at the foot of the Alps. Imagine, what could make a more festive backdrop than the spectacular Duomo di Milano. While in Milan you can also enjoy the Oh Bej Oh Bej Christmas market as mentioned in a previous post Festivals and Events in Italy. Turin is one of Italy's industrial cities but its city centre is well worth a visit with it's beautiful baroque architecture and on the run up to Christmas you can enjoy what is known as Luci d'Artista, a stunning outdoor light display which illuminates the piazzas and streets with these unique installations. Plus Turin has the benefit of many undercover walkways should the weather be inclement.

Even though it is further south, Florence, where many of our Italian handbag suppliers are based, can get its fair share of snowfall too as the weather is affected by the Apennines but just imagine, Florence in the snow along with all of the festive street decorations. This would surely only add to the magic. Again there are many Christmas markets to peruse, the largest of which is set in the beautiful Piazza Santa Croce.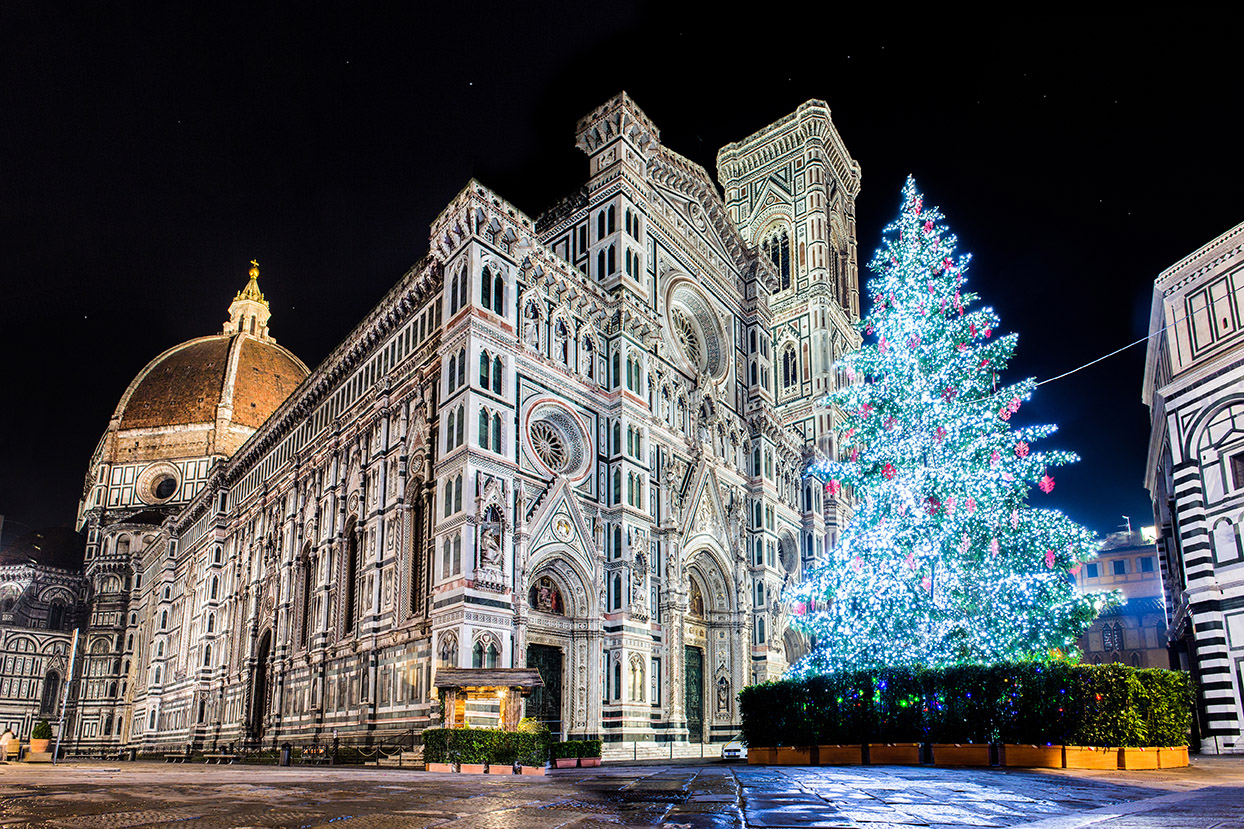 Christmas celebrations only really start in ernest from the 8th December, the date of the Immaculate Conception which is celebrated with a public holiday. If you like the idea of a city break to do a little Christmas shopping and soak up the festive atmosphere then ideally go on or after this celebration and make sure you choose one the many cities that have a festive Christmas market. These are just great to mooch around to find that special gift and more importantly enjoy the fabulous street food on offer.

If winter weather isn't your thing, why not consider going further south to Sicily where the weather is more temperate. Palermo would make the perfect city break. This historic capital has so much to offer and the Palermitani are generous, open hearted and friendly. The perfect place to soak up the atmosphere and enjoy the Christmas lights and elaborate nativity scenes. If you would prefer a more intimate destination in Sicily, why not try Cefalu. It's about an hour and a half drive along the coast from Palermo airport. The last time I took this journey I had to summon up a bit a bravery when driving around the outskirts of Palermo as the locals drive as if in a Ferrari in a F1 race. Cefalu is a beautiful medieval fishing town that boasts spotless sandy beaches and attractive narrow streets to wander and do a little shopping. Probably best to forget the swimming costume but a romantic walk along the beach with the twinkling Christmas lights in the distance would make the perfect memory. If you do ever visit, I would recommend you try the local fortified almond wine, it's fabulous.

If you are planning to stay over the Christmas period to enjoy the festivities, you will discover the Italians do things a little differently. If you are hoping for a turkey roast you may be disappointed. However if you enjoy great food, Italy is the place. Interestingly many Italians would fast on Christmas Eve before going to Mass in the evening followed with a real feast at the end of the day. This can include up to seven courses where fish is the most popular choice. This tradition of only eating fish on Christmas Eve stems from Roman times in southern Italy where an abstinence of meat is observed until Christmas day itself. Of course this is followed by the traditional panettone.

As with most countries Christmas Day is a great family occasion in Italy. The menu can vary greatly depending on where in Italy you are. Again there are usually several courses and lasagne and cannelloni would seem to be a very popular choice. The giving of gifts was historically left until twelfth night which relates to the gifts offered by the three wise men although Christmas day is starting to become the norm these days.

Boxing day is best known in Italy as St Stephen's Day (il giorno di Santo Stefano). This is normally a day to be with friends and family and relax after the festivities.

If you are planning a trip to Italy in December, all I can say is Buon Natale!