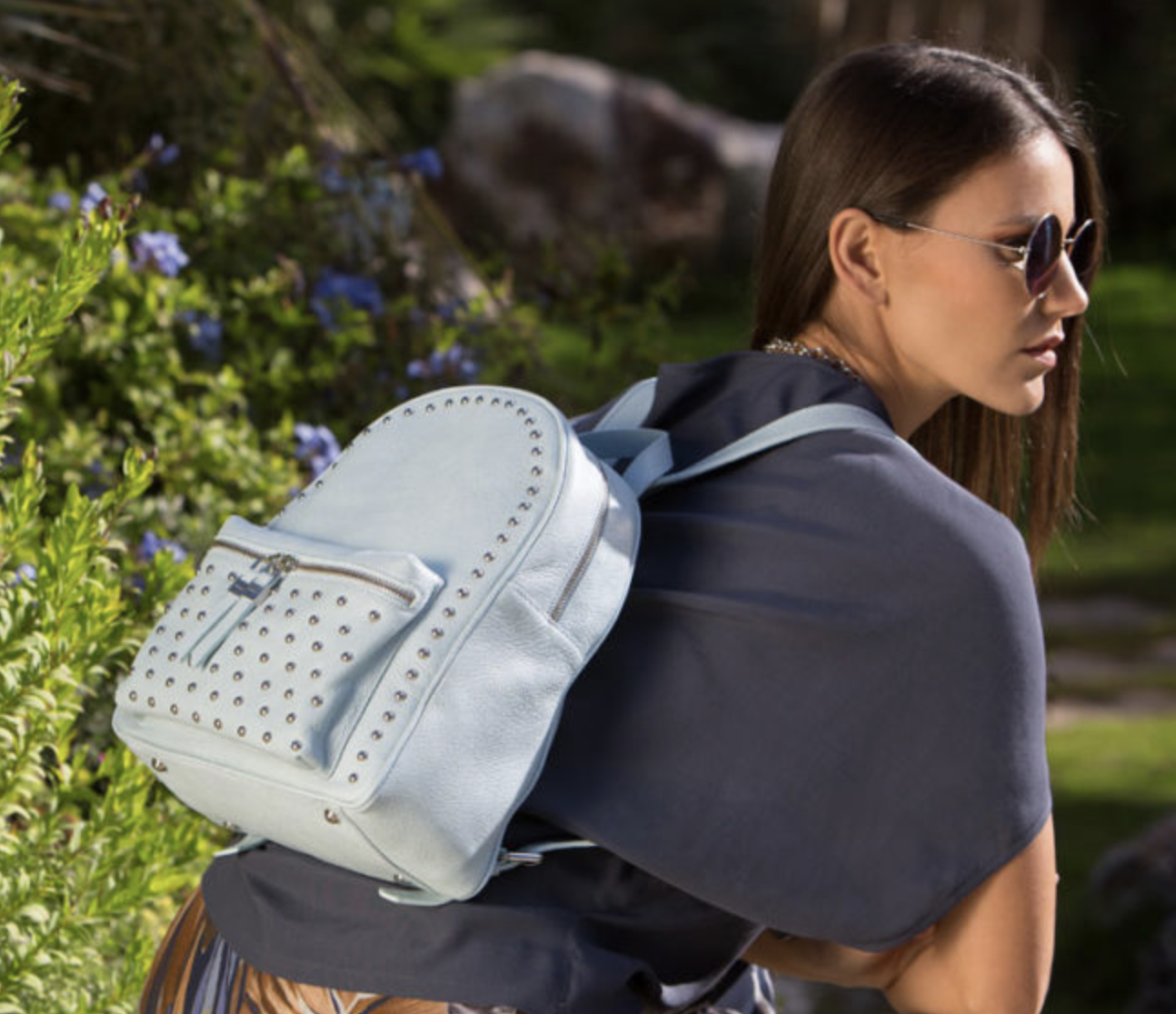 Gone are the days when the backpack was the exclusive domain of globetrotting travellers or dedicated countryside ramblers. They have now hit the high street big time and become an essential and functional fashion accessory.
As a travel bag, they are still a fantastic option. Firstly, because it allows you to disperse the weight across both shoulders, thus helping to lighten the load and secondly because it is much easier to traverse through an airport with both hands free, especially useful when boarding the plane. Plus of course, backpacks are compact enough to be classed as a carry on bag.
It is exactly because they are so practical that they have become so popular today. To be fair, men have been using the backpack for some time now either for the daily commute or maybe a trip to the gym but it is backpacks designed specifically for women that have now become the bag of choice.

All the fashion houses and high street brands have their own range of funky backpacks so there is certainly plenty of choice. The different size options also reflect the way people want to use them. Alongside the familiar standard size there are now a wide range of smaller sizes because girls are using them as a straight replacement or their traditional handbag. There is also a multitude of styles and colours to select making it easy to match your outfit.
Italy make some of the best and most desirable examples of these, especially if they are handmade using quality Italian leather and there is a great choice of options from a number of different brands. At the high fashion end of the market there is the Arcadia Titan studded backpack which I think will appeal to a younger market who are looking for bright compact and funky and the Carbotti backpack complete with tassels and a range of stylish colours. The Carbotti backpack is also available in woven leather.
| | |
| --- | --- |
| | |
For something a little more luxurious there is the beautiful Ghibli woven leather backpack. This desirable bag has been handmade by a master craftsman using the finest leathers that have been braided in an optical braided pattern. It is light and compact so just perfect for a shopping trip or travel leaving your hands free. Bright colours with contrast lining and detailed glass fobs you could consider a backpack from Terrida. This bag can also be carried like a tote shopper, making it doubly useful when out shopping. It's size and shape also allows it to be used as a very function work bag. Big enough to carry a laptop yet slim enough to be carried easily. As well as classic brown and black, you can also choose from a number of bright colours to make a real statement and because Terrida are based in Venice, they have embellish it with highly decorative zip pull fobs made with local beautiful detailed Morano Glass.
| | |
| --- | --- |
| | |
For something a little more classic in style, Pratesi have a range of leather backpacks. These are handmade using vegetable tanned leather which has been given a very attractive aged look, the backpack is design to a more traditional style. A look that will never date with a large inner compartment and the added functionality of two outer pockets. If you are looking for a really eye-catching bag Pratesi have also produced a stunning backpack in the shape of a guitar. It's certainly unusual but no less function and makes for a real talking piece. Produced in Radica shine and aged leather in a range of gorgeous colours. It also comes complete with a Pratesi signature interior LED light, never lose your keys or phone again.
The humble backpack is here with us to stay and set to become a standard item of our wardrobes.