I can't help noticing the bright colours that the increasingly warm weather has brought out this season. Although this has been temporarily halted in the UK, as the weather this June has changed dramatically. We have been greeted with storms that have plunged us back into what seems like winter. In fact, I have had to resort to opaque tights and cardigans and even turned the central heating back on.

When the sun does eventually return, one of the biggest trends in bright colours is orange which begs the question, is orange about to become the new black? It is not a colour everyone is fond of or can carry off and a bright orange needs a bit of experience to be worn with style. There is no need though to go head to toe in orange as seen by designers Versace, Michael Kors, Gucci and Oscar de la Renta on the catwalk. If you don't want to look like you have been tangoed, the best way to get the look is by adding a bold, bright orange with selected accessories.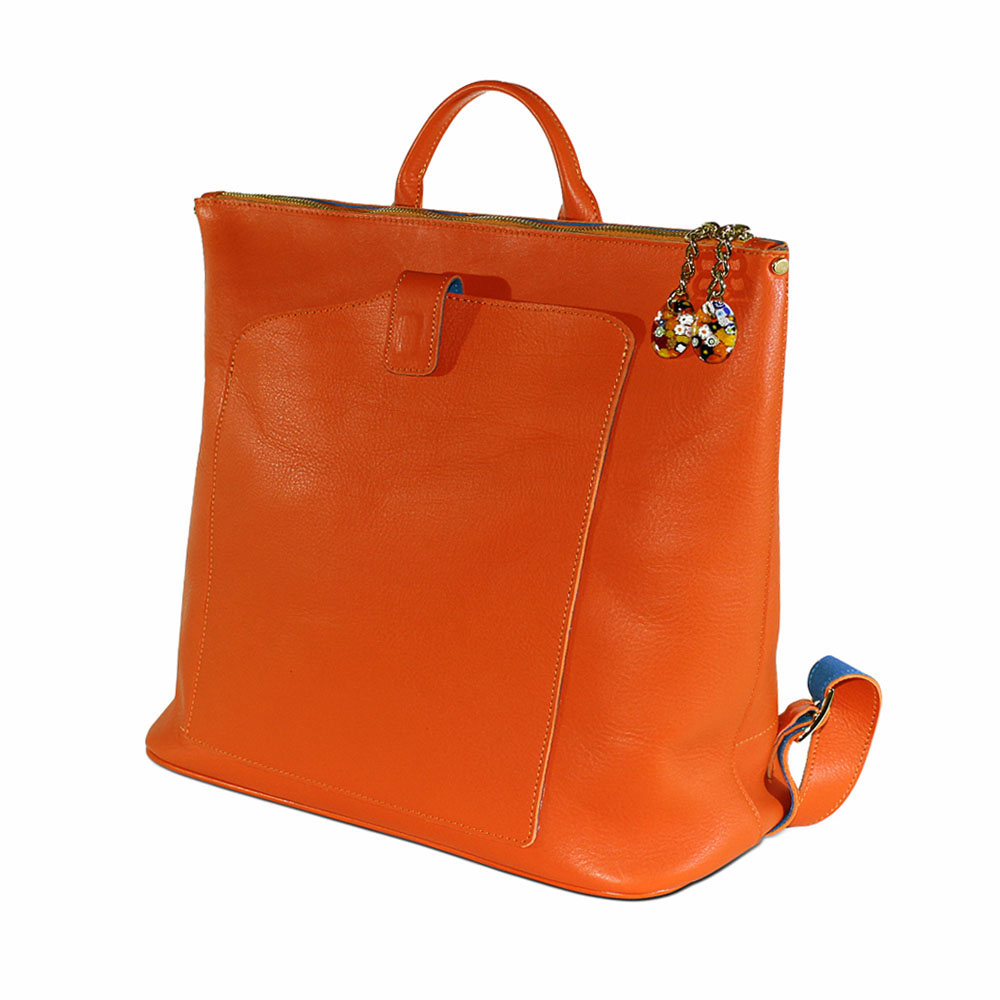 A handbag or a casual backpack is one of the easiest ways to add a pop of orange to follow this fashion trend. A favourite of mine is by Italian designers Terrida. Stylish and exclusive, their inspiration is drawn from the area they are based, beautiful Venice. The Veneto range in luxury orange leather has contrast bright blue linings and trims and beautiful Murano glass zip pulls. The perfect addition to get the look and the range includes holdalls and business bags too, to create the most beautiful travel set.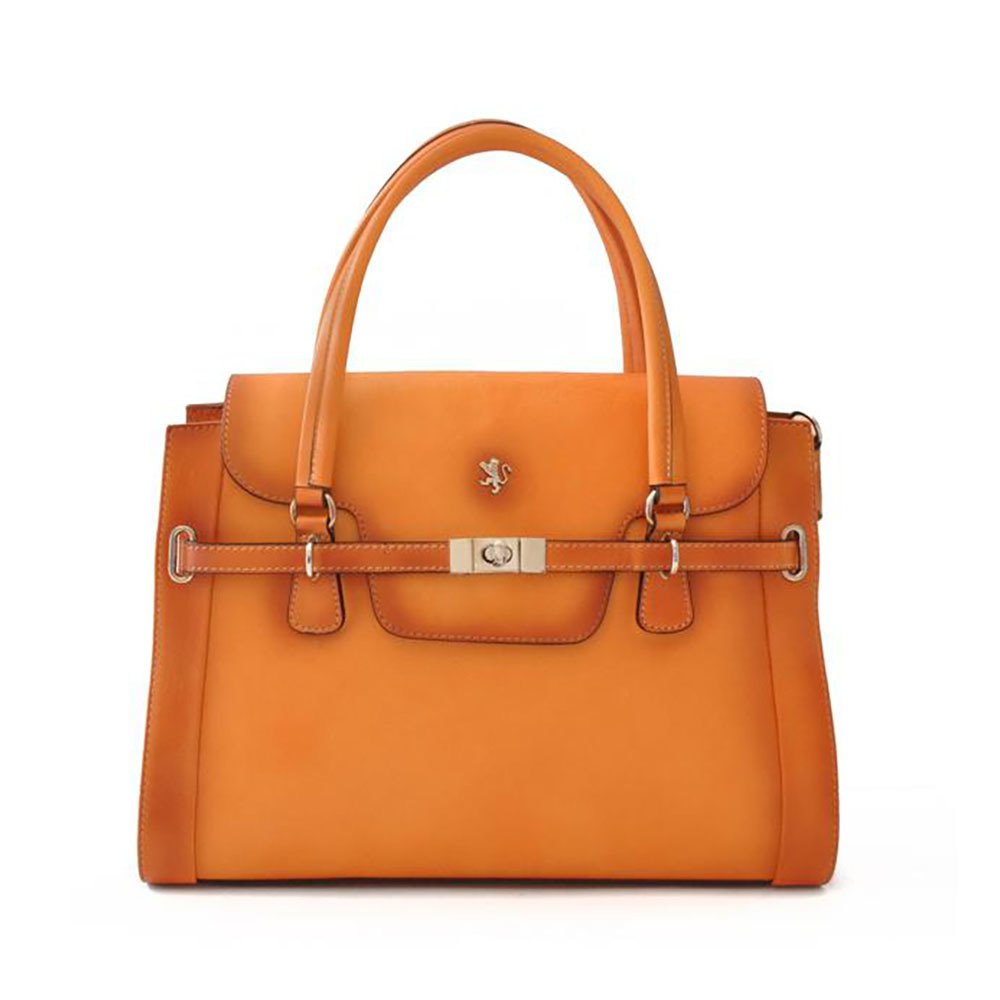 The one great thing about orange is that it goes brilliantly with black. Get your little black dress (LBD) out and pair with a classic style handbag. For a smart evening event, prom or lunch date I can recommend a classy Birkin style bag, such as the Baratti by Italian designer Pratesi. An elegant easy to use grab bag, it even has an ingenious internal, automatic LED light so you will never lose your lipstick, keys or phone again and if you are anything like me, that happens all the time.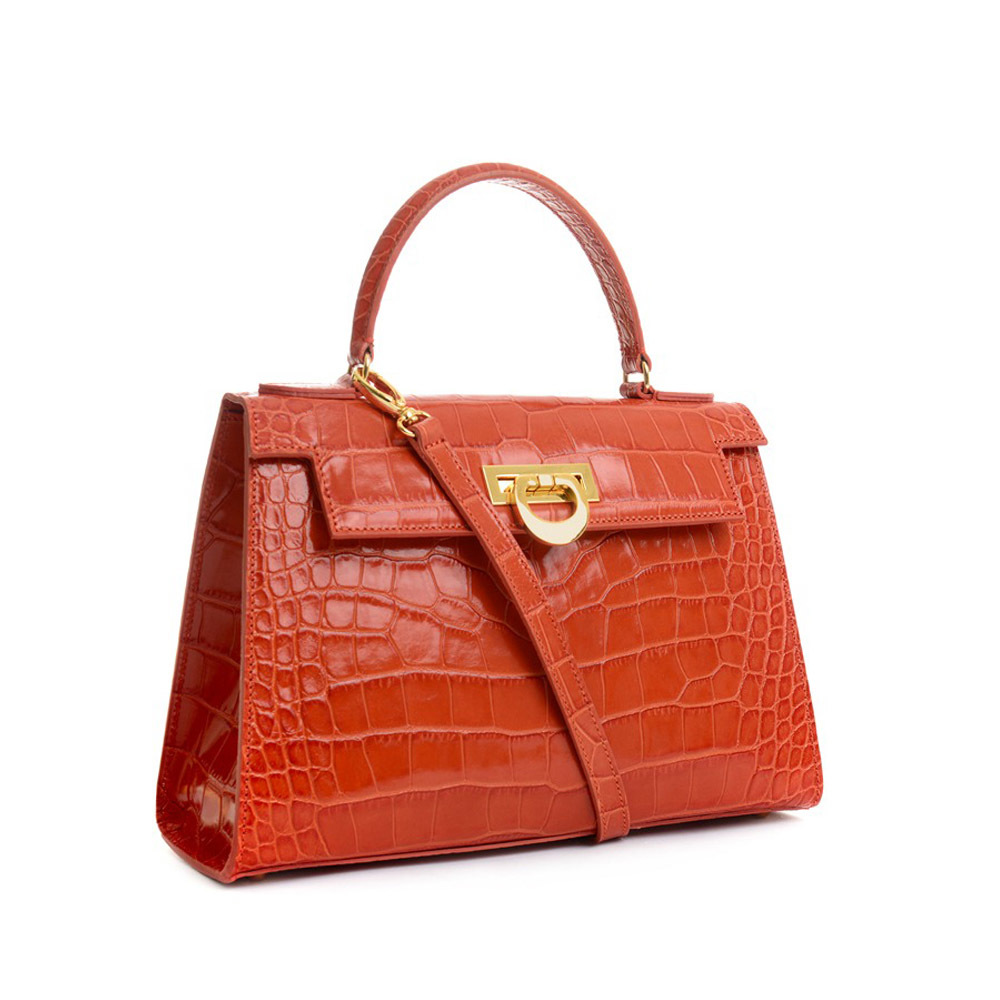 Another classy handbag, purse is the Carbotti Bellino, a bag fit for a princess. The classic lines are influenced by the most iconic bag of them all, the Kelly. (See the Kelly bag history in previous blog). Handcrafted in bright orange croc printed leather (no crocodiles have been harmed for this beautiful creation). Plus it is also available in a stylish baguette, East West shape.

Is orange the new black ? For many it isn't but black does make the perfect backdrop for orange.