Blue for a Boy, Pink for a Girl!
Some people might think that this is just blatant gender stereotyping but is it? Interestingly, babies were generally dressed in white up until the mid nineteenth century when they started to introduce pastel colours but even then it wasn't gender specific. In fact it only started to become gender specific towards the end of the First World War but ironically it was actually pink for a boy and blue for a girl. The reason being is that pink was seen as the stronger colour. It was only since the 1980's when we started to have mass production that it flipped to become what is generally accepted today, blue for a boy and pink for a girl.

Pink is a fabulous colour and is for everyone. I hate gender stereotyping such as boys playing with construction sets, wearing superhero tees and girls playing with dolls and princess tees.

Why Pink?
Actually pink is a very versatile colour when accessorising and it makes a great accent colour to your outfit, especially to darker colours such as blue, green, brown or black. This can work very well the other way round as well so these colour compliment with your pink outfit. In fact I don't think you can overdue pink. There are plenty of people out there that are just pink crazy, even their cars are pink. To me that is a particular look I wouldn't choose for myself but who am I to judge. Plus there are plenty of variants to choose from ranging from the nudes and soft pinks right through to the fuchsia pinks and magenta's. These darker pinks are perfect for when you want to make a real statement with a pink handbag.

Choosing a Pink Statement Bag
Choosing the right style of handbag for your needs is more of a logical choice whereas choosing a pink option is more of an emotional choice. Consider then the style and what to want the handbag for. By asking yourself a few simple questions will help you to make the right decision about choosing the right handbag? Is it to go with an outfit or more of a general purpose bag? What do I need to carry in it? This will help you determine the best size but also be mindful of your own stature. If you're petite for instance then a large bag may proof awkward to carry. Also think about whether the look you're after is smart or casual. If it's casual then maybe a hobo style shoulder bag is what you're for. For a smarter look choose a bag that is more structured.

As already mentioned there are many different variants of pink. Nude pink is very much a colour of the moment but for some they would prefer something a little more vibrant to add a pop of colour.

Here are Some Great Pink Handbags to Consider
If you're going to buy a handbag, choose one that is good quality as it will serve you well and last for many years. Italy is renowned throughout the world for the style and quality of their handbags and if you choose wisely you needn't pay a fortune for one. Our suppliers are mostly small family run artisan businesses that produce beautifully handcrafted bags that are made from high quality vegetable tanned leather. They match the top brands for craftsmanship but without the expensive price tag.

Here are a few styles to choose from our collection.

Stefano Turco Anna Leather Grab Chain Handbag
This new and exciting brand in our collection have designed some really stylish handbags for the new season. This particular example is perfect for anyone looking for a small structured bag with a bit of bling with its chunky chain handle. Made with rose pink Italian leather, this stunning example has a flap over opening secured with a snap lock magnetic clasp. The inside is black lined with multiple pockets and for added functionality the bag comes complete with a shoulder strap.
Arcadia Leather Large Bucket Shoulder Bag
This beautifully styled slouchy shoulder bag was handcrafted by Arcadia, a family run brand based on the Adriatic Coast. Made with soft nude pink leather, it really is a bag for all occasions and will provide the perfect accent to your outfit. Practical too with its large opening and its multi pocket internal compartment.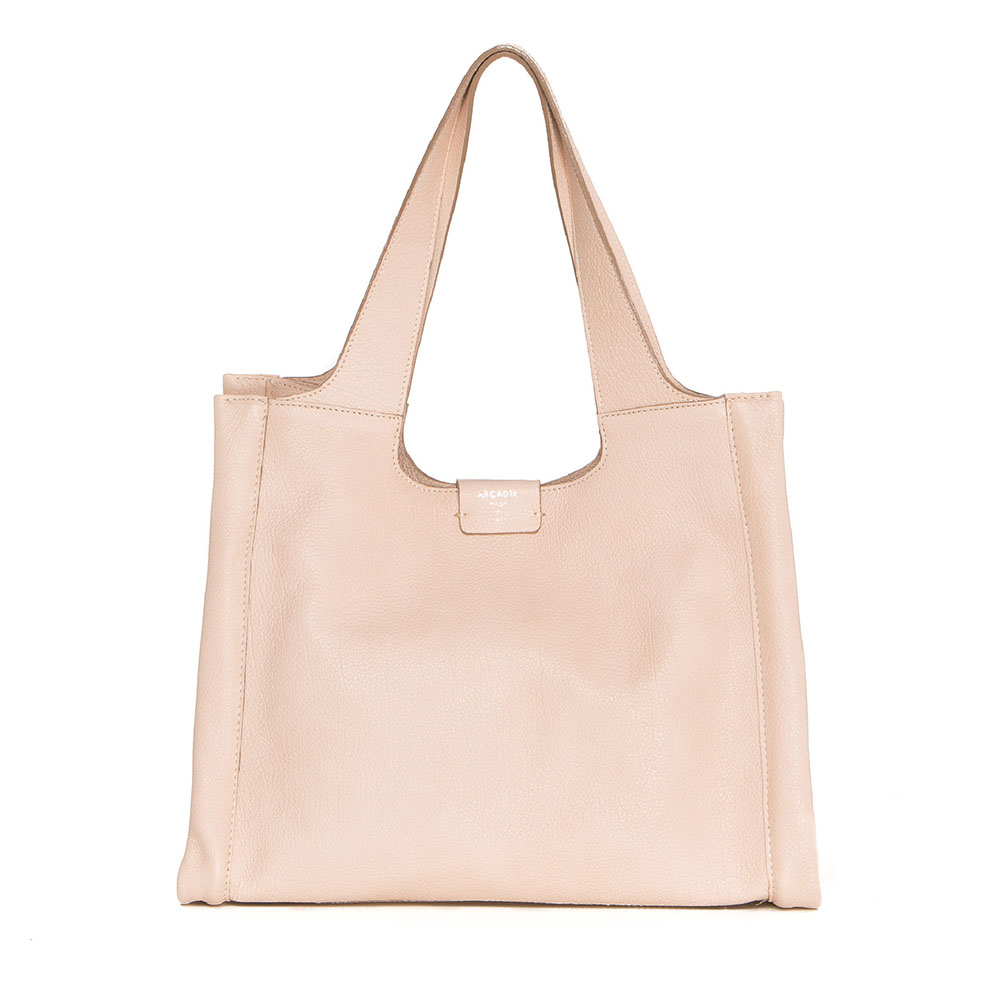 Pratesi Brunelleschi Radica Leather Handbag
Based in Tuscany, this family run business make some truly exquisite handbags to the highest quality and this stunning example is a testament to that. Pratesi also make very stylish briefcases and their skills have allowed them to produce this structured handbag in that style. This is a true classic made with polished fascia pink Italian leather it is opened with a hinged mechanism to reveal a plain lined interior with pockets. It also comes complete with a shoulder strap and a useful LED interior light.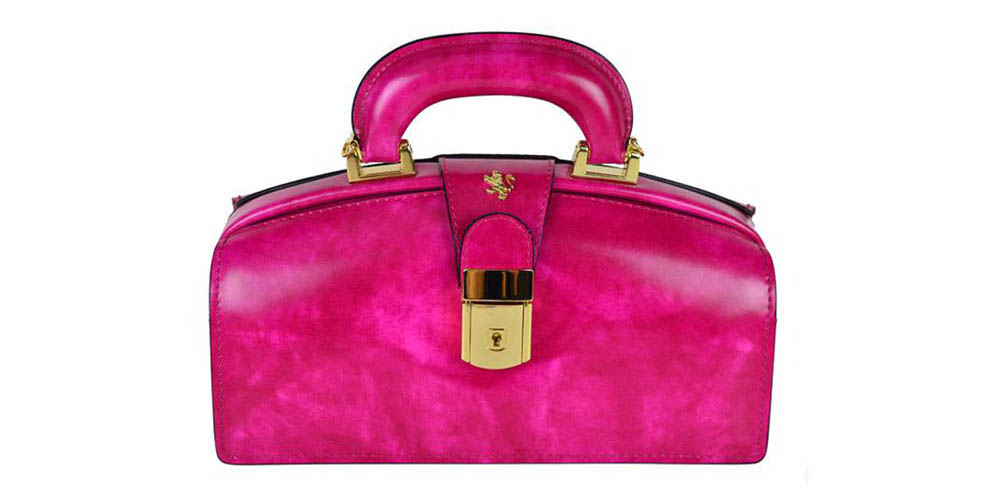 Ghibli Woven Leather Hobo Bucket Bag
This woven leather hobo bag is a design classic and has taken many man hours to construct by a master craftsman at Ghibli. The top opens via a magnetic closure and your precious possessions can be stored in the handy zip pouch. A real statement bag!