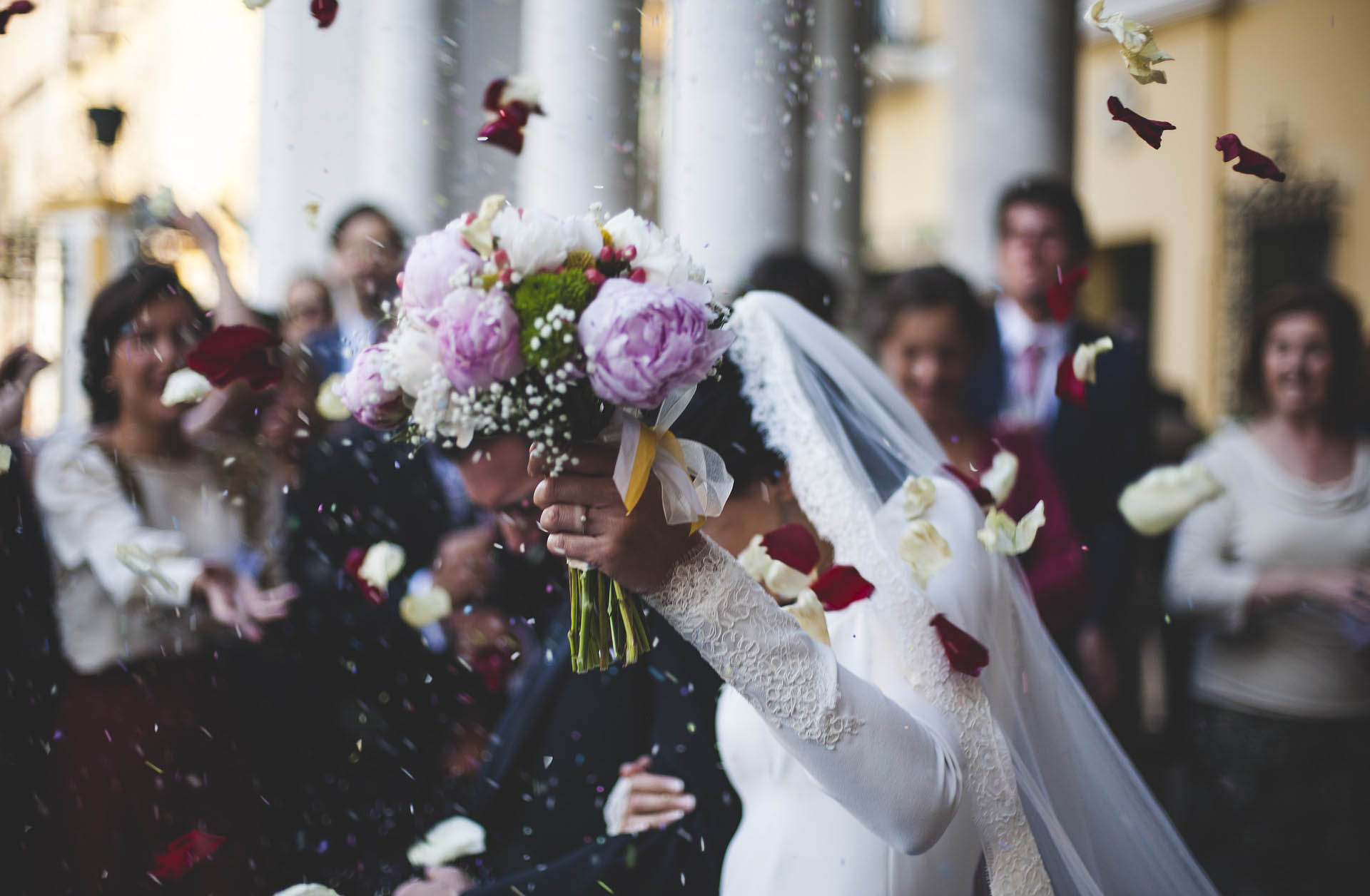 Couples get married for all sorts of reasons, to show their love and commitment before the eyes of God, make a legal commitment before starting a family or simply to pronounce their undying love to the world. Whatever the reason, I think that marriage is a wonderful thing not only for what the ceremony represents but also it is a great occasion where both friends and family come together to celebrate the joining of two people that are in love. We all live such busy lives these days so meeting up with family members can get a little neglected and it takes a big occasion like this to bring everyone together. Families are important and it's so wonderful to catch up with everyones news and reminisce about the past and meet new arrivals.

Marriage is certainly not to be taken lightly. The average cost of a wedding today is over £30,000 and can take a lot of organising. There are lots of decisions to be made such as choosing a venue, the wedding dress, flowers, transport, photography, reception and possibly an evening function. No wonder the happy couple need to go on honeymoon afterwards, it must be exhausting. Whereas for most of us guests its simply a case of choosing what to wear. For men it usually just means wearing a suit, either one that you already have in your wardrobe or possibly investing in a new one, or hiring if top hat and tails. Whereas for women the options are vast, wide varying and less straight forward.

Weddings can be a very formal affair so its a chance to get dressed up. Your initial choice then is to decide whether you have something suitable in your wardrobe or will you need to go out and buy a suitable outfit. If it's the shopping trip option then think about what style suits you best and the sort of budget you have to spend. This will help you pin down the perfect outfit. Also consider the colour. You know what colours you like to wear and suit your skin pallor but this may be an opportunity to select something a little brighter especially if it's a summer wedding. Obviously white is out, brides only!

Once you have chosen your outfit you will then want to accessorise. There aren't that many occasions when you can wear a hat so it's not surprising that many women relish the idea of wearing a hat or fascinator to help make their outfit and indeed the whole event so much more special. Then of course there are the shoes and handbag to consider. Quite often we strive to colour match these two but that doesn't necessarily have to be the case. You can colour match the handbag to the hat for instance or choose an accent coloured handbag to your outfit.

There are certainly plenty of style options to choose from. A structured bag is certainly the order of the day and if chosen wisely can then be used again for many other occasions. As you will probably only need to carry around a few items such as a phone, make up bag, credit cards and of course tissues, means that a small to medium sized bag would work best. Choosing the style is down to your personal preference and what you think will suit your outfit best but most people would choose either a grab bag, a structured shoulder bag or a clutch bag.

For me the ultimate choice would be a bag that is made in Italy using Italian leather. When it comes to style the Italians have bags of it. Here are a few suggestions for you to consider and help you work out what sort of bag would suit your outfit best.

Fontanelli Flora Quilted Leather Chain Shoulder Bag
This classic style shoulder bag would be perfect for a wedding. Elegant and stylish with a gold chain shoulder strap this navy blue version would also be suitable for most other occasions and would serve you well for years to come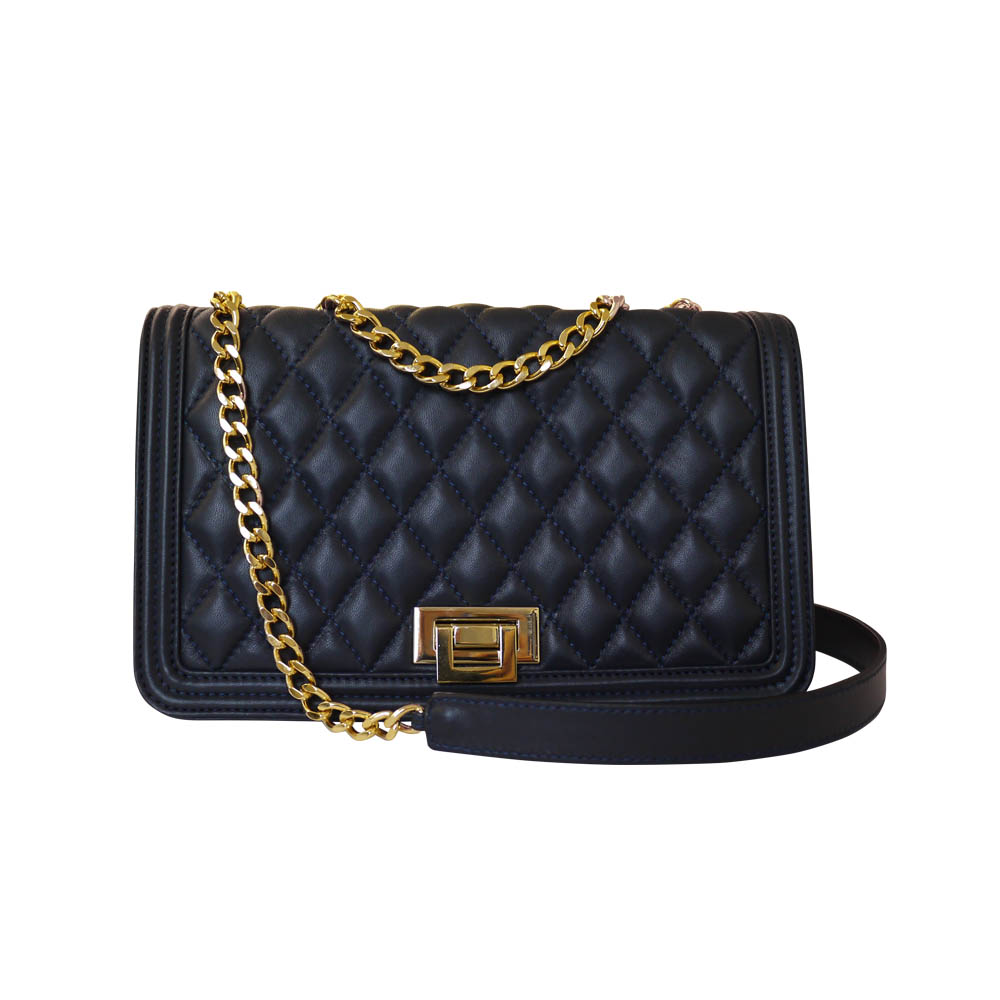 Stefano Turco Chain Handled Grab Bag
This latest addition to our collection has a simple elegance to grace your outfit. The chunky chain handle adds a touch of luxury and the detachable shoulder strap offers maximum flexibility.
Anna Cecere Lustrino Jewel Clutch
This exotic looking jewelled clutch bag by Anna Cecere will add a touch of glamour to your outfit. It comes complete with a chain shoulder strap should you need to go hands free at the buffet.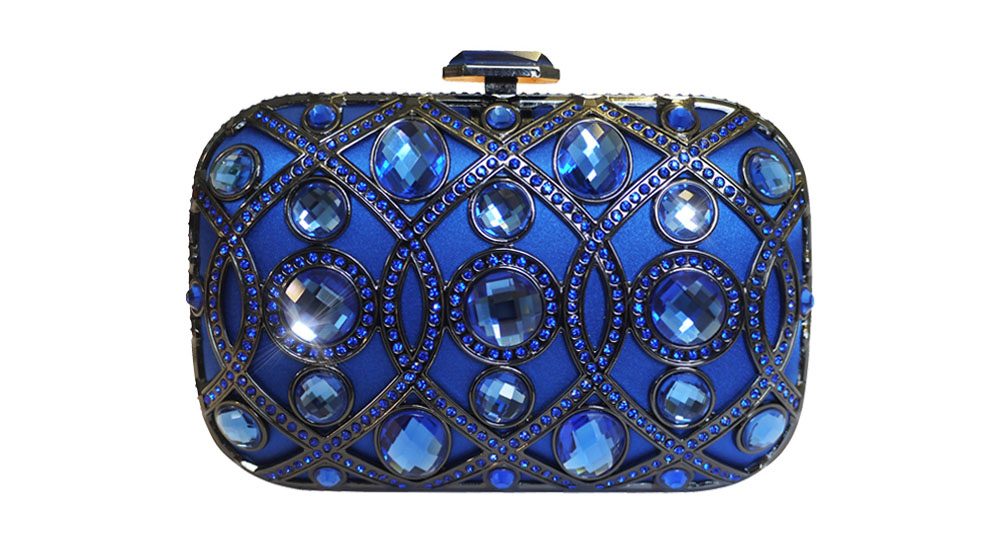 Arcadia Elise Patent Grab Bag
This beautiful grab bag will definitely add a pop of colour to your wedding attire. Entirely handmade with Arcadia's signature patent leather this is a bag you'll want to use again and again.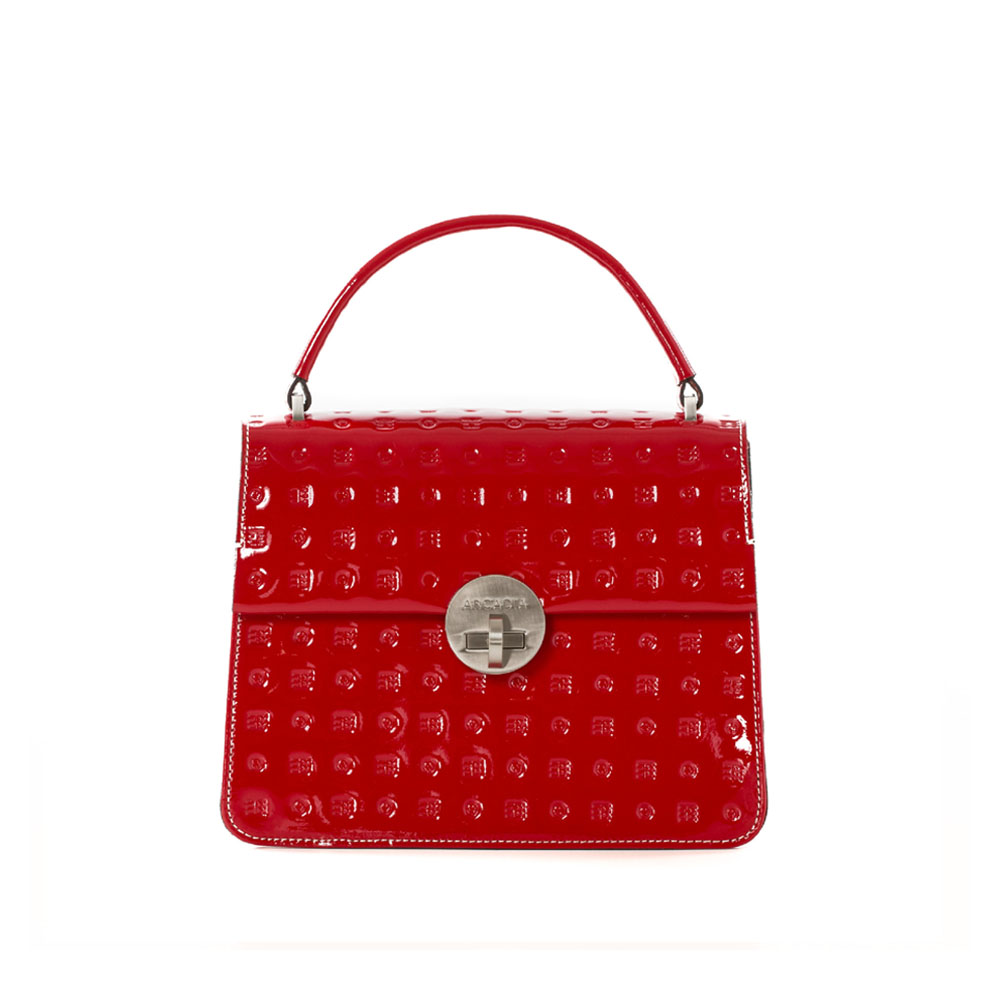 A wedding is a joyous occasion that is celebrated by all and a great excuse to get dressed up.