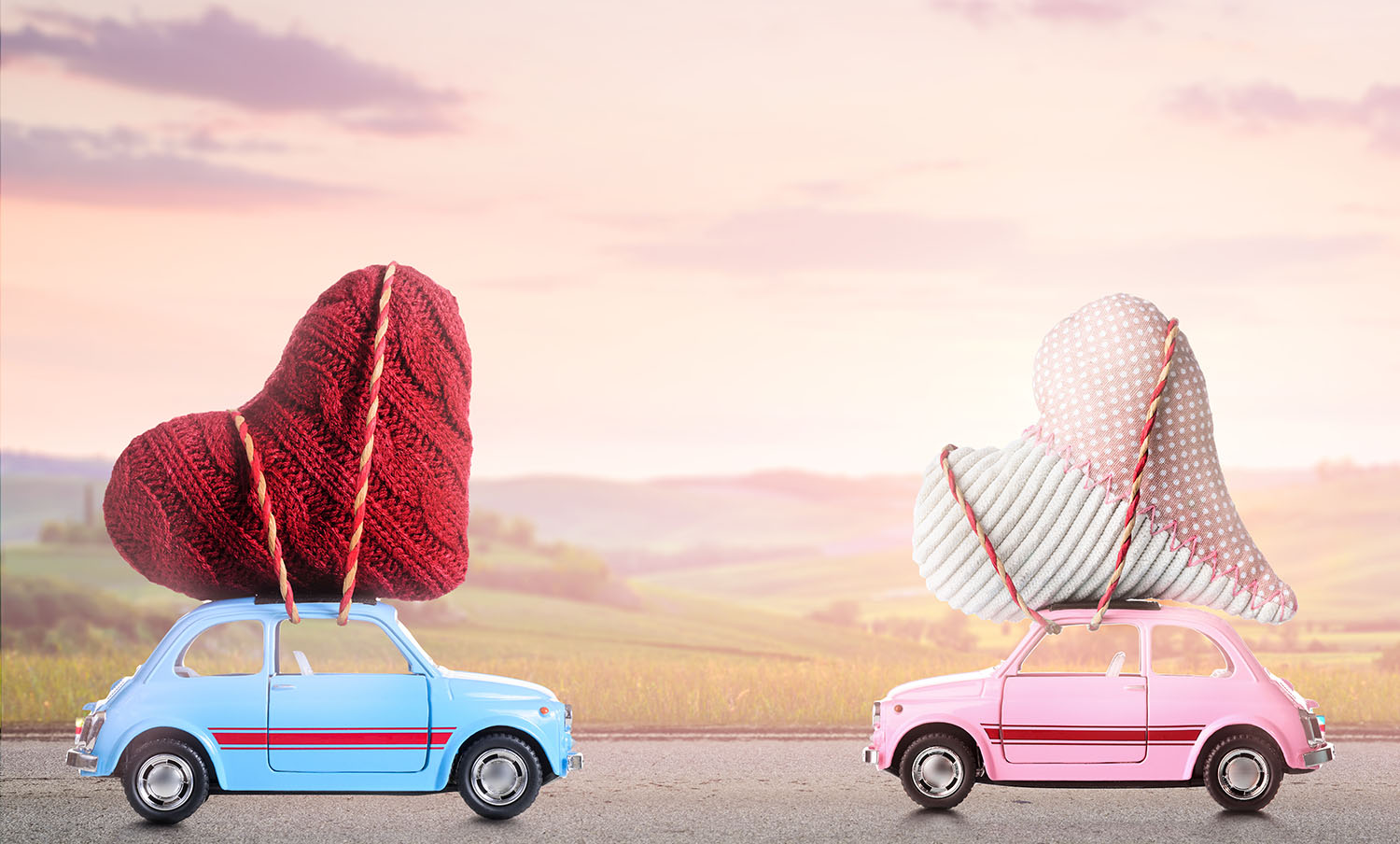 It used to be the case many years ago that on Valentine's Day you sent a gift or a card to someone you admired from afar and it would state it was from an unknown admirer. It was done in a light hearted and fun way and I do remember when I was at school it was of course always the pretty girls in the class that received the most cards and gifts and the plain Janes got nothing. It was a bit cruel really for those who received nothing now I look back on it, but one of the realities of life I guess. Some boys did receive cards but on the whole it was boys admiring girls. Obviously it was great for those who did receive something as they would spend many hours trying to work out who sent it.

However, Valentine's Day has changed over the years and is now the one day in the year dedicated for you to show your love and affection to your partner and that has to be a good thing. As we live our busy lives it's all too easy to take your loved ones for granted and forget to show your affection and appreciation.

The most traditional way is with a dozen red roses or a romantic dinner for two. However, nothing says I love you like a bit of Italian style. A handmade gift from the most romantic country in the world.

A Valentine's Day gift for a woman in your life
I know it's the thought that counts but giving the woman in your life a gift that is not only beautiful and stylish but also something they can cherish and love using everyday, has to be the ultimate show of affection. An Italian leather handbag, backpack or purse would fulfill this criteria perfectly. Obviously it's important to get this right and the best way is think about what similar items they have already chosen for themselves in the past. A handbag, as you know, comes in many different styles. For instance is it a structured top handled bag or a slouchy unstructured shoulder bag? Also, the size is an important factor. Do they prefer a large hobo style or possibly a small cross body bag? If they are petit in stature for instance you're probably wise to look at smaller bags. Backpacks are more forgiving sizewise. They come in various sizes so really it's a question of what do they normally carry around and work it out from that. Then there's the colour! Red is the traditional Valentines Day colour and a red handbag can make a real statement. It's not for everyone but having said that we have noticed red bags are starting to get very popular. If you're not sure, it may be better to play safe and choose brown, black or possibly they may already have a preference to a particular colour.

However, there is always the possibility they are not into bags at all in which case you may want to consider a beautiful woollen scarf made in Northern Italy.

Here are some examples of the perfect Valentines Day gift:
A Valentine's Day gift for a man in you life
In my experience men tend to be a little more pragmatic about what they like. Practical I would say is the rule of thumb here so think about what type of bag they use for work for instance. If they're a business professional who brings their work home, a leather briefcase or laptop top bag would be a great choice. Alternatively a messenger bag may be more appropriate. If so, think about what they tend to carry and that will give you a guide to the size. As suggested for women, look at what they are using at the moment. It possible they may just need a bag for sport so consider a holdall or golf bag. However realistically some of these suggested items do come at a price so if they're not appropriate a luxury Italian wallet maybe just what they need. Of course you may also want to consider one of our beautiful Italian silk ties.

Colourwise men have a tendency not to want to stand out too much in a crowd so unless you know differently stick to sober colours. Here are a few ideas:




Ti amo as the Italians say and whatever you decide to buy your partner on Valentine's Day, just make sure you have given it some thought and I'm sure they will love it.
| | | | |
| --- | --- | --- | --- |
| | | | |
| | | | |