Dare I say it !!! It seems at last Spring is here to stay. After a brief, very sunny and warm Easter the good weather is set to return.

Now is the time to celebrate and embrace the warmer days. Attavanti has an exclusive range of new season handbags including this years fashionista's must have, a wicker handbag. Last year, Prada's basket tote took the fashion world by storm, a stylish painted, pale pink wicker bag and the trend has re-emerged as this Spring's must have handbag. All the big fashion houses including Fendi, Miu Miu, Gucci, Ferragamo have embraced the trend with of course, the big ticket price.

Wicker is a pliable plant material which is used to make woven products. Using woven wicker is nothing new, it dates back as far as Egyptian and ancient Roman times when woven reeds and rushes were used to make baskets to carry items and can be seen preserved in the ruins of Pompeii and Herculaneum. Fast forward to the 16th and 17 century where this technique became popular in Europe plus the use of a certain species of palm, producing stronger rattan that originated from the Far East.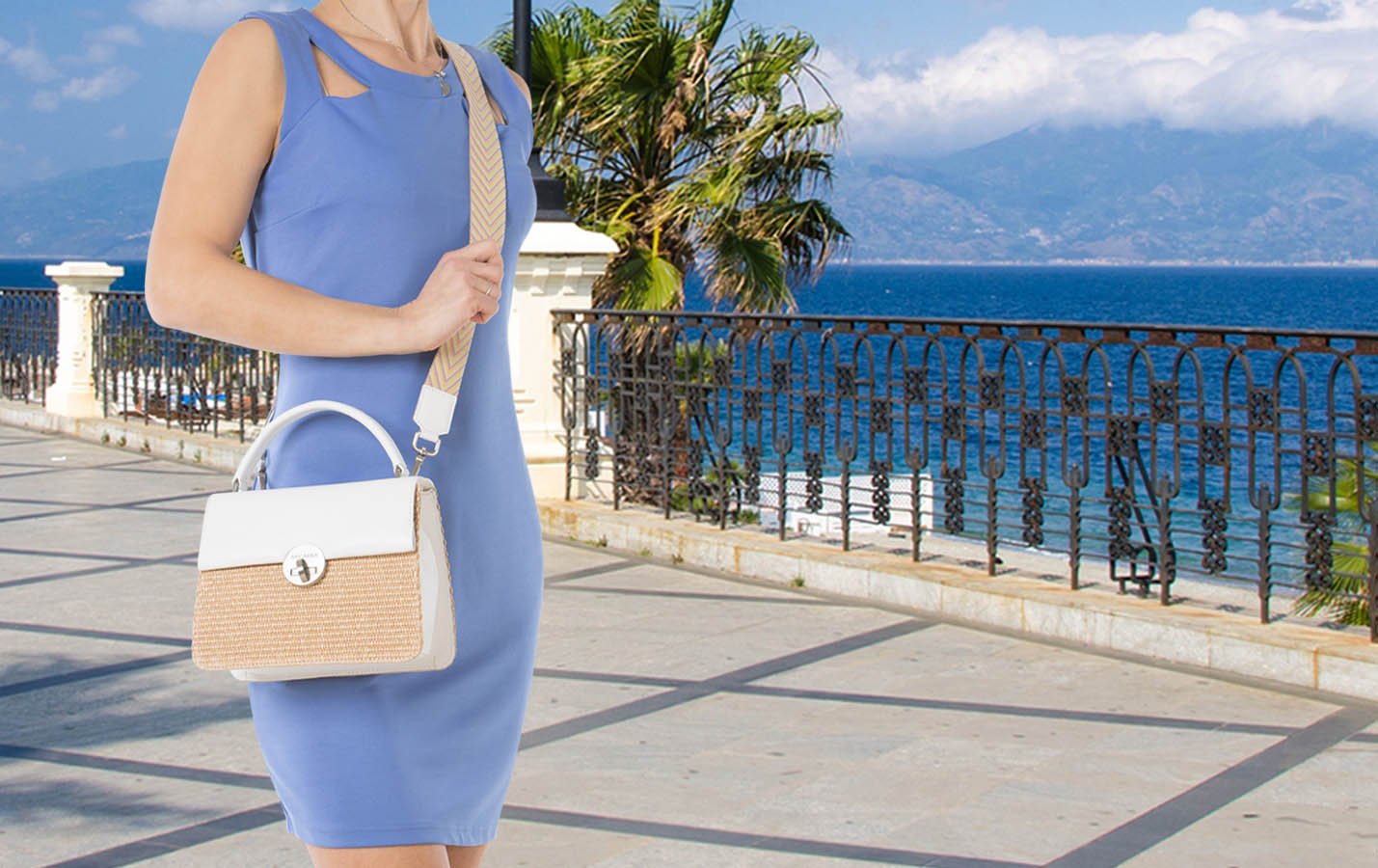 One of the most popular options from our collection is the Arcadia Elise. Handcrafted by artisans in Italy, the body of the bag is in woven flexible straw wicker with contrast leather flap over top opening, sides and top handle. This detailed bag with a decorative silver coloured lock and detachable woven chevron stripe shoulder strap, is available in a range of colours and sizes. I particularly like the black version with matching black straw wicker but the natural colour that is on the white and red version is equally attractive.

My ultimate favourite though is the Paolo Masi straw wicker and leather grab bag with a bamboo handle. I have one of these myself and the soft woven straw wicker has the added advantage that there is no chance of it catching and snagging and damaging your clothes. I love the elegant contrast of the black luxury leather flap over opening, the black faux bamboo handle, a Gucci touch, plus the striped internal lining that gives it a stylish Summer feel. Paolo Masi are known predominately for their high end leather woven bags and this addition is bang on trend and perfect for this season.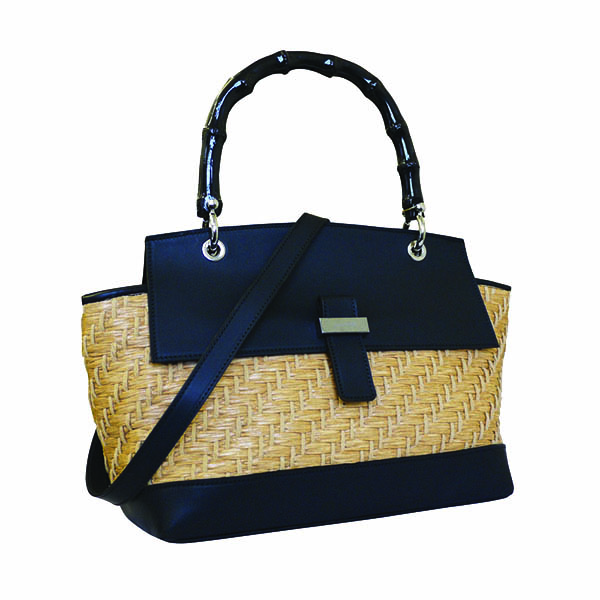 Fingers crossed that the warmer weather is here to stay and we can all get out our new spring outfits teamed with a wicker bag.